Jul 15, 2015
Monarch is a great tool for spreading your message on the Internet via social media. This is from the people at elegant themes. The more I look into the products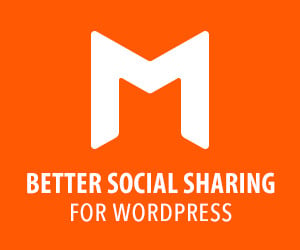 of this company the more impressed I am with everything they create. You can choose everything about how the social buttons look, how they line up, what triggers them, it's got an amazing set of options that allow you to be super creative. It also (if you want) will display your followers and your likes, stats, etc.
Behind in the dashboard you can go in and see all of your stats in one place. The best thing of all is its designed to be super responsive, and super fast.
To purchase the plugin, it's $69 a year, and you get 80+ themes and plugins along with it. This is a great business plan and it working for Elegant Themes as the continue to peruse and create awesome plugins and themes as the business is paying for developers and support staff. Here is a video just showing one aspect of the Monarch plugin.
Check out more at Elegant Themes